Motu Uta, Papeete, Polynésie française
Workshop of 300 sqm on land of 600 sqm with sea access in Papeete commercial port.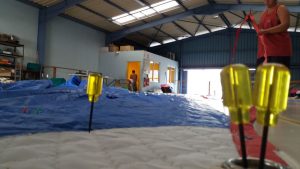 Mat storage and rigging production facilities on the ground floor
Floor provided with 5 sewing machines upstairs for sailmaker and upholstery.
Mooring possibility of your sailboat docked at the workshop.
Sailmaker: repair and manufacture of sails for every type of boat.
Rigging: shrouds Confection, was and steel and textile backstay
Seamanship and sales end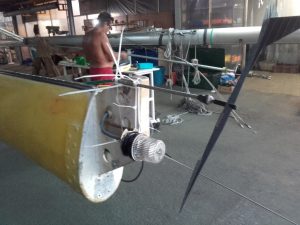 Sparcraft agent, Profurl, Facnor, Wichard, Lancelin and Zspar
Upholstery: Repair and manufacture of awnings, bimini, hoods, cushions …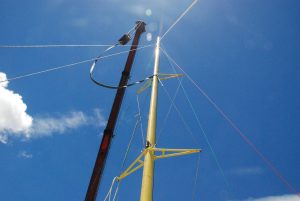 Fare 'Ute, Papeete, Îles du Vent, Polynésie française
Moteurs : Mercury, Mercruiser, Cummins Mercuiser Diesel (CMD) & Yanmar
Remorques
Bateaux
Groupes Electrogènes
Accastillage – Peintures – Résines
Electronique – Articles de Sports
Articles de Pêche professionnelle ou de loisirs
Huiles Moteur & Pièce détachées

Taravao, Îles du Vent, Polynésie française
Vente équipements:
 PECHE SOUS MARINE
PLONGEE
LOISIRS NAUTIQUES
ACCASTILLAGE
PEINTURE / RESINES
MOTEURS HORS BORDS MERCURY
BATEAUX
HORAIRES :
Lundi – Jeudi : 7h30 – 16h30
Vendredi : 7h30 – 15h30
Samedi : 7h30 – 11h30