Taking your bearings in French Polynesia
Useful contacts
Sailing
French Polynesia's coordinates: 17°32 S / 149°34 W
Time Zone

French Polynesia: UTC−10
Mangareva: UTC−9
Marquesas: UTC−9:30

Winds: East trade winds (5-15 knots) to the NE (Austral Summer) and SE (Austral Winter). Sustained trade winds (15-25 knots) in July/ August.
Swells : Long S/SE swells generally small, 2-4 m during Southern depressions.
Tides : In the Society Islands, there are solar tides only, 20 cm amplitude. Every day of the year high tide is at noon and midnight, and low tide is at 6 am and 6 pm. There are moon tides for the other archipelagos 0.5 to 2m. There can be strong current and possible tidal bore in the passes in the Tuamotus. Sail through during slack tides.
Markers
Society Islands

Pass entrance markers: red = port / green = starboard (International system A).
Markers in the lagoon: red = land side / green = reef side.

Marquesas Few markers, only in bays giving access to the main villages. Free coasts and rather weak sea currents.
Tuamotu : Markers in passes only. Sail when sun is high up or in your back.
Water & power
Tap water: Tap water is drinkable in Papeete, Arue, Moorea (Temae/Maharepa), Bora Bora
Electricity 220 V – 60 Hz
Gaz French standard butane only. Buy with deposit a 5 or 13kg tank with its pressure release (in gas stations).
Currency
Pacific Francs (CFP) on February 1, 2016 :
1000 CFP : 8,38 € (rate parity)
1000 CFP : ± 9,15 US$
1000 CFP : ± 13 AU$
1 € : ± 120 CFP
1 AU$ : ± 77 CFP
1 US$ : ± 109 CFP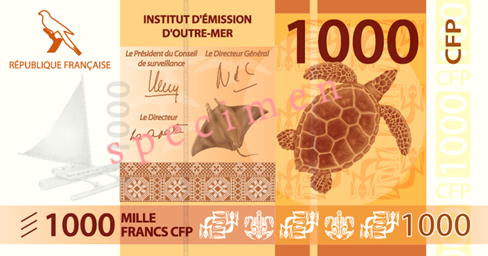 Communication
Telephone
GSM network everywhere except remote islands
Country code : 689
Information : 44 99 (paying)
Local SIM cards : buy them in telephone shops, gas stations or post offices.
Internet
Cyber-cafés and WiFi networks.
3G network except remote areas.
Internet Service Provider by card :


Transport
Domestic Flights Terminal
Public Transportation
Bus service: Leaving from the ferries docks (to the west coast all the way to the peninsula), leaving from Bank of Tahiti (towards west coast to Papara), leaving from City Hall (to the East Coast)
Transportation Management
Ph : 40 54 81 81
Opening hours
Stores : 7:30 am to 5:00 pm, closed on Saturday afternoon and Sunday.
Grocery : 5:30 am to 7:00 pm, Monday through Saturday, Sunday morning only for most.
Banks and Administration Opening hours 8:00 am to 4:00 pm closed on Saturday, Sunday and holidays.
Climate and weather forecast
Tropical oceanic climate: Temperatures between 24 °C and30 °C all year round.

November to April: "Hot season" or Austral Summer (more humid).
Cool trade winds over warm ocean, cumulus and frequent showers.
May to October: "Cool season" or Austral Winter (dryer). Trade winds, few clouds and rare rainfalls.

Weather Information VHF 13 Weather forecast in French

VHF 13 (Society islands) : 06h30 – 12h00 – 16h00 – 20h00
HF 8803 KHz : 07h30 – 12h30 – 16h30 – 20h30

Meteo marine radio
AM 738MHz (05h10 – 18h26)
Meteo Pacific region
weathergram.blogspot.com (Bob Mcdavitt prévisionniste)
www.windguru.cz
Our partners:
Events
Major nautical events: