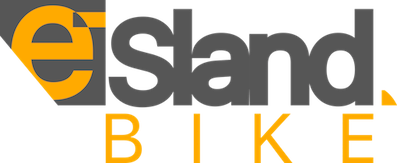 Sale, rental and service of bike rides with ELECTRICAL ASSISTANCE.
3-hour package
Drop off in the morning at 8am and pick up at 11am or drop off in the afternoon at 1pm for a return at 4pm.
Ideal for the discovery and quick handling of the VAE.
Full day
A full day from 8am to 4pm. The bike is dropped off in the morning and collected at the end of the afternoon.
One day to discover at its own pace the sites and walks on RAIATEA or TAHAA.
Within the framework of the rental without accompanying person (1/2 day or full day), the use of bicycles is exclusively limited to use on the road (practice on paths or tracks is forbidden)
Accompanied excursion
It is certainly THE best experience to discover in VAE, RAIATEA & TAHAA sites.
The courses, of the order of 3-4 hours, allow you to discover the most beautiful sites and viewpoints of the islands (Marae, lagoon, plantations…).
The accompanying person takes care of the material (bags, equipment, water…) transported in a trailer, which allows to circulate without bags on the back, nor constraints: at ease! Take your water and crust: and off you go!
The pick-up and drop-off / pick-up at the tour departure sites are included in the price.
Outings proposed on WEDNESDAY and SATURDAY morning from 3 pers. and up to 6 pers.
Possibilities of change – Contact us
Southward transfer
Deposit and pick-up of bicycles at the accommodation are included in the packages.
On the other hand, if you would like to be dropped off at the starting points for hiking tours in the south, it is also possible.
Vente, location et service de balades en Vélos à Assistance ÉLECTRIQUE.
Forfait de 3 heures
Dépose le matin à 8h et reprise à 11h00 ou dépose l'après midi à 13h pour un retour à 16h.
Idéal pour la découverte et une rapide prise en main du VAE.
Journée complète
Une journée complète de 8h00 à 16h00. Le vélo est déposé le matin et récupéré en fin d'aprés midi.
Une journée pour découvrir à son rythme les sites et balades sur RAIATEA ou TAHAA.
Dans le cadre de la location sans accompagnateur (1/2 journée ou journée entière) , l'utilisation des vélos est exclusivement  limitée à  l'usage sur route (la pratique sur chemins ou pistes est interdite)
C'est certainement LA meilleure expérience pour découvrir en VAE, les sites de RAIATEA & TAHAA.
Les parcours, de l'ordre de 3-4h, permettent de découvrir les plus beaux sites et points de vue des îles (Marae, lagon, plantations…)
L'accompagnateur, prend en charge le matériel ( sacs, matériel, eau..) transportés dans une remorque, qui permet de circuler sans sacs sur le dos, ni contraintes : à l'aise ! Prenez votre eau et votre casse croute : et c'est parti !
Le pick-up et la dépose/reprise sur les sites de départ des tours sont intégrés au prix.
Sorties proposées les MERCREDI et SAMEDI matin à  partir de 3 pers. et jusqu'à 6 pers.  
Possibilités de changement – Nous contacter
Le dépôt et la reprise des vélos sur le lieu d'hébergement sont compris dans les forfaits.
Par contre si vous souhaitez être déposés sur les sites de départ des balades dans le sud, c'est également possible.