At the heart of the Leeward Islands
Access
Avamoa Pass and Avapehi Pass navigable by all weather, near Fare.
Pass Farerea, to the east, gives access to a few isolated, superb and uncrowded moorings.
Warning: we want to alarm sailors that if you pass on the South part of Huahine on your way from the Windward to the Leeward islands, you need to be very careful and always keep a marge of at least one or two nautical miles between you and this south reef of Huahine, because there are actually a strong current from SE that will push you on the reef and this dangerous current is not clearly notify on the electronics marine charts. We deplore boats on the south reef of Huahine every year. The other option will be to pass North of Huahine.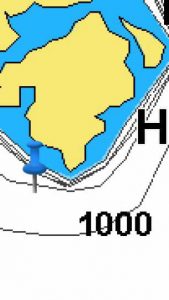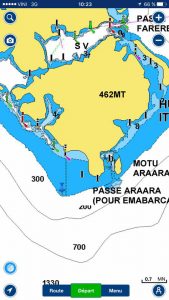 Moorings
Main "goelettes" wharf in Fare temporary docking, contact Port Master : VHF 12 Ph : 40 68 82 11/ 87 74 23 48. Stores, restaurants, banks, market.
Fare : 5 mooring buoys of the TN ISLV in font of the village of Fare and 5 between the two passes. Contact the site's Manager. Hôtel Lapita Village. restaurant, bar and nice little museum. Anchorage possible beyond 150 m of the coast (risk of dragging in strong winds). Ph : 40 68 80 80
Otaioro : Reef side, facing the point. Fare's wooden dock/ Village of Fare : Access to the village of Fare by dinghies using the floating dock of the Yacht Club . To refill water tanks (drinkable water), go longside the large wooden dock (Flat rate : contact Huahine Nautique)
Port Bourayne : at the entrance, 3 TN ISLV mooring buoys give access to a beautiful beach. The site's Manager proposes activities such as beach BBQ, snorkeling , hiking. At the end of bay, 30m deep mooring, anticyclone hole.
Haapu Bay: 3 TN ISLV mooring buoys. Haapu village nearby, grocery store, vanilla farm, hiking.
Avea Bay: exceptional anchorage, select the reef side (coral regeneration are land side). Go see the marae Anini Access to Relais Mahana: services to yachts, Waste drop, water (inclusive) restaurant, wifi, spa. Bicycles and cars rental, excursions Ph : 40 60 60 40 – VHF 69
In the shelter of the motu Murimaora, south of the Farerea pass, 4 mooring buoys

Contacts TN ISLV
Huahine Nautique (10 anchorages in Fare and Fitii). Company managing the Huahine Yacht Club restaurant, proposes a range of nautical activities. Ph : 40 688 315 www.huahine-nautique.com
Paruru te tairoto o Haapu (6 anchorages in Haapu and Port Bourayne). Association for the protection of the marine area of Haapu. Ph : 87 215 138 www.huahineavenir.sitew.com
Tides
Our partners:
Useful contacts